Whadduptho?
Just for me...
My name is Sherilyn Da'Lyse Wilson and I am 21 years old. This website is for me to have some place to privately record my thoughts and express myself any other way I see fit.
Inspiration for the Day
God's armor is tailormade for me. Now I just have to put it on.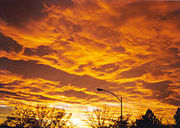 Notifying Visitors of Site Enhancements
Another idea for my home page's text is notifying visitors about the enhancements I put on my site. For example, I want visitors to sign my guestbook or fill out my survey Form E-mailer to answer questions about my site, my business, or my site's topic.
Need some extra help building your site? Here are some topics that may be helpful.